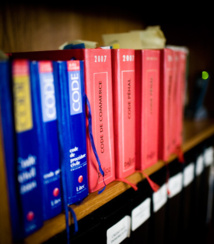 Fairview Avocat // Law Firm in Cannes
We put our comprehensive knowledge of local markets, our regional expertise and the experience of a national law firm to the service of our clients. We advise French groups and companies in business law, labour, commercial, IP/IT, real estate and business litigation. Our law firm is qualified to handle cases and represent your interest before all French jurisdictions.

We provide comprehensive support to our clients by devoting ourselves to a legal practice that is synonymous with both quality and respect for professional commitments - the true hallmarks of a lawyer.

Like the legal profession as a whole, the firm is also involved in the development of an innovative offering: trusts, acte d'avocat, etc.

The firm takes full advantage of the latest digital technology to facilitate access to the complete range of expertise available: VoIP, video conferencing, collaborative extranet, etc.